You know what your day needs?
Awesome People Being Awesome
So here are some videos of, you guessed it, awesome people being awesome.
First up, awesome sporty ladies being awesome and doing what they love:
And now, awesome LGBT people showing Disney that a dude can still get his Prince Charming: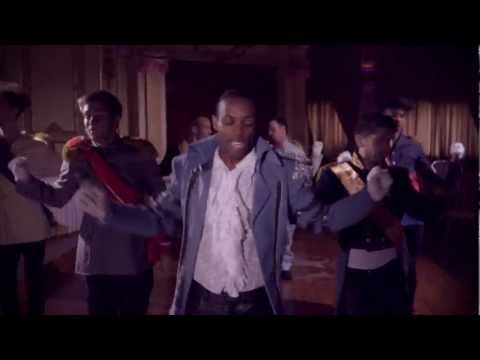 Hello internet friends,
I was taken for a surprise holiday to Aberdeen this weekend. In them middle of writing up a post about our adventures, but it's taking it's time so until then, have some of the random internet amusements that have been keeping me occupied.
Better Book Titles improve on popular novels by making their contents a lot more obvious. Jane Austen's Fight Club is exactly what it says on the tin.
The new Old Spice ads, the fastest growing online viral video campaign we've seen yet. Receiving 23 million views after 36 hours, the star went on to record personal video replies to over 136 questions and comments over 3 days, with the questions picked out from those asked by fans on Twitter, Facebook, Youtube and other sites.
Then there's the Double Rainbow guy, who's gets very excited about the weather. Then it was turned into a song by the group behind Autotune the News.
That's all for tonight. Feel free to share your own internet amusements in the comments.
Just back from another driving lesson - just little trips with family, I don't have the money for proper lessons just now and I'm still lacking far too much of the basics to bother anyway.
Again, nobody died! Not even the rabbits that plague that bit of road. I managed to go right round an area of road, corners and all, and to swing round a lorry. Most importantly, I figured out how to break! Most important thing I didn't know: Taking your foot off the accelerator a bit when coming off the clutch stops it speeding out so much and makes it a lot easier for my nervy self. As for things I'm still really bad at, I drive too close to the centre of the road and I haven't quite fixed my habit of trying to break with my left foot. It's all just a matter of practicing until I get comfortable with these big metal death machines.
Still, it's progress! I am excited, even if driving still seem's too expensive to be within reach.
A few links of a writer-y interest today: a query from the Batman was sent to agent Janet Reid. Janet Fitch gave a few good tips of writing - they're fantastic, but a bit too technical to worry about when doing the first draft so I think I'll be printing out a copy for using when I'm at the 2nd draft. Finally, a page that tells you what famous author you write like. There's been some controversy over it's preference for white male authors, and going by various reports it seems to be based on keywords instead of a genuine formula. I gave it a few chapters from my WIP and got: Chapters 1 + 2 are William Gibson, 3 + 4 Dan Brown, 5 Douglas Adams, 6 Stephen King.
In non-writing news, the first trailer arrived for a movie about Facebook, "The Social Network", with one of the founders played by Justin Timberlake. The trailer soundtrack is a creepy choir cover of Radiohead's "Creep". Everytime I mention this I have to explain that I'm not joking. The founders themselves have responded to state the obvious - that it's heaviliy dramaticized and there wasn't really that much sex involved in building a website.
It actually looks like a decent movie, though. I think I caught a glimpse of them sitting on Facebook while some wild party rages on around them, so rock on boys. Tell it like it is!
Now I'm countting down for the announcement of "Don't Be Evil", chronicling the decent of a start-up search engine as it goes from letting us all find what we need to know on the internet to sending out spy cars to stealing personal info through wifi. I'm waiting, Hollywood.
Speaking of the writing side, this week I've been hopping between scenes a bit. Aaaand I cut out my entire first chapter to speed up the pace, which I really shouldn't be doing in a first draft. But I shouldn't be doing any editing in the first draft. Still, I'm really liking the results and looking ofrward to finishing the full draft so I can start slimming it down and giving it a sharper form.
Oh, and I watched 'Shutter Island'. Really wasn't impressed by the first wee while - a retro-cheesy style going on and really irritatingly over-saturated colours. It turns out it was irritating mer on purpose and had a few tricks up its sleeve. It's a great movie, and it's extremely difficult to peg exactly how it's going to end - definately worth a watch. It also has a few nods towards 50s-60s mental illness treatments, which are always fascinating because they're so inhuman - those are 'The Bell Jar' and 'One Flew Over the Cuckoo's Nest' years when they thought depression could be cured by shoving an ice-pick through your eye-socket and wiggling it around until y0u either died or lost most of your mental functions. You don't really have to add anything to make a horror movie out of that.
I've managed to develop a throat-destroying cough in the space of starting and finishing this post, ow. Time for some Covonia, and possibly sleep. Na-night!
It's been a while since I've blogged, sorry 'bout that. Aside from the obvious events affecting things, I started training for a new role at work at the start of the month. Since then I've had most of my energy sapped by traveling and trying to take in new info. The days are short and hectic, and the weather is awful.
I was planning on getting some writing done tonight, but that didn't work out. Haven't had the time for it in quite a while, which always bothers me.
I did manage to skive on the internet a bit instead though, finding out that plagiarism is still about, especially by famous people.
Also, either the Twilight fans have discovered I'm not part of their cult, or I'm being trolled. I really can't tell but it made me laugh. I'm not the only target of Twihard ire lately, either.
Aside from that, I've been watching brilliant British supernatural comedies and playing my favorite game series.
I've had too much time to think, worry and reminisce lately. I blame the snow.
Hope everyone is dressing warm. Eat porridge!