Oh jeez, that year went by quickly didn't it? This time last year I was listening to the same Christmas songs, I'd only just met some of the blog friends that keep me enthused about writing. I hadn't had our Labrador Mac very long at all, but now it feels like we've had him for years. I hadn't yet moved house to our third rented home, a house by the beach. The Strange Chemistry Open Door, through which I met some amazing friends, hadn't even happened yet.
I was worried about how I'd handle my new job role, and by this point in the year I couldn't remember which job that was -- I changed my role again in the summer and work's been a roller-coaster ever since.
Looking Back
At this time last year, I was looking forward to getting REBEL critiqued and out on submission, which went well for me, but funnily enough I'm back in a similar place -- revising it with my agent to go on submission to publishers. How very circular.
But in between revisions, I wrote a new book. I'm ridiculously proud of this, because I've been working on turning REBEL into a coherent book for almost four years. I also took part in Write On Con (a hugely exciting online convention) and I had a great time just hanging out with my online writing friends there.
I came up with the idea for REBEL AGAINST HEAVEN (new title soon, maybe) on 5th April 2009 as a script for ScriptFrenzy before I realised I love the bitter, wounded narrative voice and wanted to take it further. That's almost four years of working on this book. I didn't properly knuckle down to finish the draft until April 2010, taking the story from 13,000 words to 44,000 by September and 60,000 by May 2011 (there's a gap in my records between September and May, not sure why). After that, it's been revisions for the past two years.
I feel like my art has taken some significant leaps this year as well. Some personal highlights include my work at digital painting, black-and-white sharpie doodles, character redesigns, and colour theory. I hope to continue this slow-but-steady progress into the new year, where I'm going to be doing more life drawing and trying to get better at some of the things I'm weak at (hands, feet, dynamic poses, backgrounds, ethnic facial features).
My Favourite Blog Posts This Year
My Favourite Books of 2012
Disclaimer: these are all books I've read in 2012, not books released in 2012.
Honorable Mentions: Code Name Verity and Anna and the French Kiss both dug deep into my emotions for very different reasons, and still stay with me now.
My Favourite Games This Year
That's right, I'm a gamer too! It's been 2013: The Year of Indie over here, with my top games all being major names on the indie market.
Disclaimer: these are all games I've played in 2012, not games released in 2012.
Bastion
Limbo
Cave Story+
Psychonauts
Sonic Generations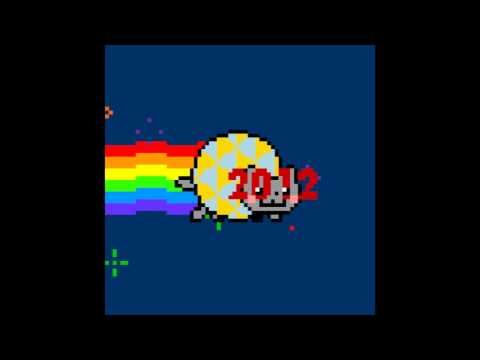 Happy New Year, you lovely readers. Once more, thank you for stopping by and reading all my ridiculousness. You're the best.
Neil Gaiman has blown every New Years speech out of the water, as he always does, with the inspiring below:
Make New Mistakes. Make glorious, amazing mistakes. Make mistakes nobody's ever made before. Don't freeze, don't stop, don't worry that it isn't good enough, or it isn't perfect, whatever it is: art, or love, or work or family or life.

Whatever it is you're scared of doing, Do it.

(More here.)
Following the above advice, next year is going to be dedicated to doing the stuff I've been freezing up just thinking about.
Getting Rebel Against Heaven critiqued by the wonderful betas and out on submission.
Getting stuck into my latest manuscript. It involves a post-apocalyptic Britain and laser gun fights.
And a few less fear-inducing prospects, including:
Learning a metric ton of new things in the day job.
More random adventures, in the company of the kickass group of friends!
Happy New Year, ladies and gentlemen. I hope it's a good one for all of you.