After yesterday's announcement, I figured it's time to share some of the resources that helped me in my agent hunt. Please note: I don't claim to be any kind of expert. I'm just trying to help out.
You've written and revised the most awesome book ever, and now you want to find a British literary agent to represent your novel... but you don't know where to start, right? I've picked up a few tips and tricks during the submission process, so I've compiled them into this post to try and help out other writers. Take a look at the links below to help you hunt down those elusive UK literary agents.
Keep in mind that the UK and US submission processes are very different. I'm not going to go into the submission process because it's a little too complicated for this post, and post is focused on finding the agencies to contact, but do your research before sending out e-mails.
A good ol' fashion Google search: Searching for 'UK literary agent' or 'UK literary agency' isn't a bad place to start, but make sure you check any results out thoroughly (and avoid any sponsored or ad-supported results) as Google results are prime real estate for scam agents.
Nicola Morgan's "Write a Great Synopsis" and"Dear Agent" e-books and her "Write to be Published" printed book are great starting points with a UK focus.
The Writer & Artist's Yearbook: This is the gold standard of agent-hunting, a yearly updated book listing all agencies and publishers in the UK alongside advice on how to write a covering letter or submit to publisher. If you can't afford a copy most UK libraries will have one in the reference section. The Children's Writers & Artists Yearbook is also useful for children's writer, but as far as I can see all its agency listings are the same as in the normal W&A Yearbook.
The Writers' Workshop's Agent Spreadsheet: Most writers keep track of agents they submit to using a spreadsheet, and this template provided by the Yearbook makes a good starting point.
AuthorAdvance Agent & Agency Listings: Up-to-date listings with a great filter function to narrow down agencies and agents by genre.
Writer's Services Agent Listing: They're slightly out of date (from 2010) and a pain to search, but the list is handy to have and can make a solid starting point for your submission spreadsheet.
Follow agents on Twitter: Not as many UK agents are on Twitter as in the US, but many of them are and they often tweet advice for writers. You can view my list of UK literary agents on Twitter here (I also have a list of US literary agents), and you can follow yours truly here.
Association of Author's Agents Member List: This is a list of all AAA registered agents. While a lot of UK agents operate without registering under this association, an agency's membership is an encouraging sign because the agents will be bound to the AAA's stringent code of practice.
The Wikipedia UK agency list: Sorted by the year the agency was formed, this is a snazzy way to see which British agencies have been around since the dawn of time.
Lou Treleavan's list: Lou's posted a very useful list with submission advice and links to the websites of various big agencies in the UK.
Querytracker: Querytracker is more focussed on the US so it's UK listings are poor and should always be double-checked against the agency website, but it has a good search function and makes a decent starting point. If you're planning on querying in the US it's fantastic.
AbsoluteWrite: Despite having a US majority of members, AbsoluteWrite's huge forums often have threads dedicated to UK agencies and their members are excellent at sniffing out any issues. Googling for '[agency name] absolutewrite' is an easy way to find posts about an agency.
Preditors & Editors: Before you sign with any agent, check them out on Preditor's & Editor's listings to make sure they're legit. There are plenty of scammers, conmen and plain bad agents out there, and you don't want to waste your time with them.
Have I missed something? Leave a comment and I'll get this post updated!
If you found this list useful, please spread the link using the icons below.
Tagged as: agencies, agency, agents, british, cover letter, cover letters, literary agent, querying, resource post, resources, scottish, submitting, uk, Writing
4 Comments
It is time to give you, my lovely blog readers, some long-awaited good news:
I've signed with Genevieve Carden of the up-and-coming CardenWright Literary Agency.
I've been keeping this quiet for the last while until contracts were sorted out, but now that that's done, it's time to celebrate! (And then to get back to work.)
If you're unfamiliar with the writing industry: An agent's job is to submit an author's book to major publishers. But before we do that, I need to make sure my book is the best it can be. So with Gen's guidance (and the help of some brilliant beta readers), I'm disappearing into my study to work on major revisions for REBEL AGAINST HEAVEN.
It'll be tricky, but I'm excited to get to work. As Title2Come eloquently put it in GIF form:
But I'm going to keep the excited gushing to a minimum on this post and hop onto a soapbox, because there's something I need to say.
A lot of the writers reading this blog are waist-deep in the query trenches, working hard on your submissions while rejections fall around you like bombs. Like me, you might be facing lightning-fast rejections, paranoia that you've disappointed or angered an agent, or disheartening tweets about how your genre is overcrowded, dead, gone, and you should just give up.
Do not give up.
Hang on, let me turn up the mic and switch on the caps lock.
DO NOT BLOODY GIVE UP.
It took me 73 tries*, but I was ready to go right on past 100. The things we love are worth fighting for, and that includes our stories. Keep trying. Don't let anything deter you -- ignore the rejections, ignore the worries, ignore your stupid inner critic who keeps telling you you're not good enough. Keep writing new, different things too, but don't give up on your other projections.
Keep trying. Keep writing. Keep going.
The perfect agent is out there. You just need to find them.
(By the way, Gen's building her YA list. Hint hint.)
And now... it's time to PARTY.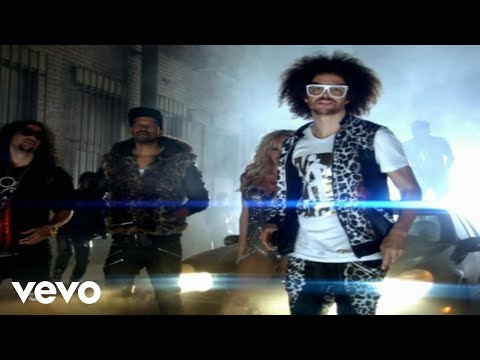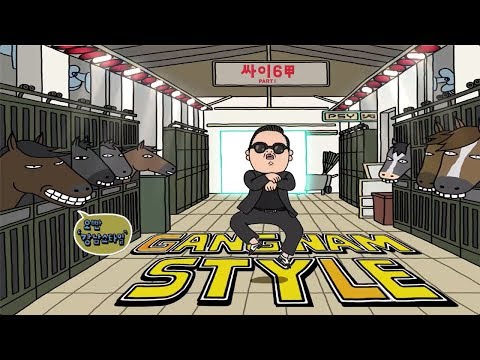 *A breakdown, for those of you who like numbers: 
In the UK: 49 Queries. 3 partial requests, 5 full manuscript requests. 21 rejections, 2 withdrawn and 23 deafening silence. In the US: 24 queries. 8 rejections, 8 withdrawn, 5 silences. These numbers don't quite add up, but hey, querying gets confusing and I suck at maths. Keep in mind that my DRAGON TAMERS sales numbers gave me a leg up in the slush pile. REBEL has a very British voice and I'm better at writing UK covering letters, so the higher UK interest was unsurprising.
Tagged as: agent, agents, covering letters, numbers, publishing industry, queries, querying, statistics, uk, us, Writing
15 Comments
Hailing from the wet and windy Scottish Highlands, Emma is an avid reader and writer of YA novels. She works in IT and drinks too much tea.
Click here to know more!
Find Me On

I'm proud to be an Inkbot.
Shopping Cart
What I'm Chatting About
Post Categories
Awesome Writers
Sites for Writers